We Have the Perfect Dog Walking Space!!!
Quiet out in the country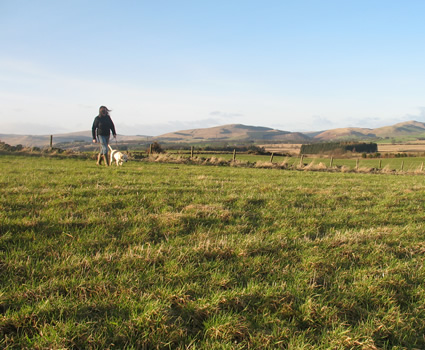 Arlickhill Kennels Dog Walking Policy
We are fortunate that our business is ideally located in the countryside, away from the city hustle and bustle, which allows us to freely exercise our dogs without disturbing anyone. A grass field adjoining the kennels is specifically managed for dog walking purposes .
Our aim to walk all our dogs a minimum of three times a day, however in inclement weather such as cold driving rain or snow it makes little sense for the dogs to get unnecessarily wet so in this case they might only get a brief walk.
---